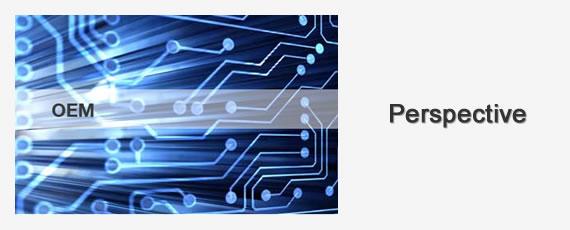 An OEM perspective is unique in several dimensions.
From a time perspective, unlike IVR for an end-customer where the implementation takes place over several months and further interaction between customer and vendor is via the vendors "Help Desk", an OEM relationship spans many years. The minimum time period for an OEM relationship is three years.
From a coordination perspective, OEM is "wide and deep". Optimally the OEM works from strategic planning to meeting deadlines such as for mass production and first customer shipment, through "maintaining the commitment" by working month in and month out to understand the ongoing needs for the product and adding enhancements to meet them.
From a service and documentation perspective, OEM goes beyond making a product; after all, you must ensure the various departments within your organization have the tools needed to do their job. Documentation must be wrapped around the product so that the service personnel can properly install, administer, maintain, and enhance the IVR. Occasionally when their knowledge is outstripped, such as in the area of telecommunications, they need expertise "on call" to field questions, provide insight, and work through end-customer situations.