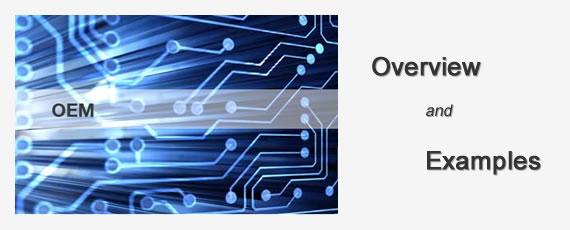 The minimum annual volume to justify product sourcing via an OEM relationship is 15 units per year. The resources required for non-recurring work makes it hard to justify OEM below this level of production.
Here are several examples of OEM IVR products to help you confirm your needs truly fit the OEM business model. The examples are not fictitious; they're actual cases in several industries.


Case 1 - Real Estate Information Line
This organization provides a suite of services to real estate offices to facilitate interested buyers contacting their agents. In a nut shell, when a buyer is interested, it is imperative to connect them with an agent immediately. Even 15 minutes between interest and contact is too long. The IVR acts as the facilitator. When a buyer sees a house they like, the real estate sign often has an 800 number to call and a "property number" listed on the sign. When they call the number, they can get information on the house and also browse for similar properties by price, style, location, and so forth. While they're on the call, they are encouraged to press zero to immediately connect with an agent. The IVR knows which agent is associated with the house of interest an connects them accordingly.


Case 2 - Motel Premium Movie Order Line
This organization focuses on providing a solution to motels enabling them to implement a method where guests can order premium movies by dialing an internal extension at the motel. When they dial the extension (four digits, similar to calling the front desk), the IVR answers the call and takes their order. Upon order confirmation, the IVR enables the cable channel by switching the service on "at the cable". The product is provided primarily to lower cost motels looking for a centralized solution.


Case 3 - Medical / Dental Practice Patient Reminders
This organization makes Practice Management Software (PMS) which automates dental and medical offices. These offices typically handle scheduling in one of two methods; 1) wait list, 2) overbooking. Offices that use the overbooking method often look for methods to reduce no-shows thus enabling them to move towards accurate scheduling and eliminate the overbooking model. They use outbound voice message delivery to remind patients of their upcoming appointment. If the patient cannot make the appointment, they are requested to talk with one of the office administrators to reschedule. The data flows automatically from the PMS to a compact IVR which acts as a peripheral purely focused on the telecommunications portion of the job.